Octopart has taken a first step towards improving design content to our search results. This week, we rolled out an oft requested feature: images of symbols and footprints. About 200,000 of the most popular parts on Octopart have symbol and footprint images, with most (about 62%) in the Integrated Circuits category. These images are great for quickly understanding the form and function of a chip. Symbol and footprint images are accessible from both search results and part detail pages.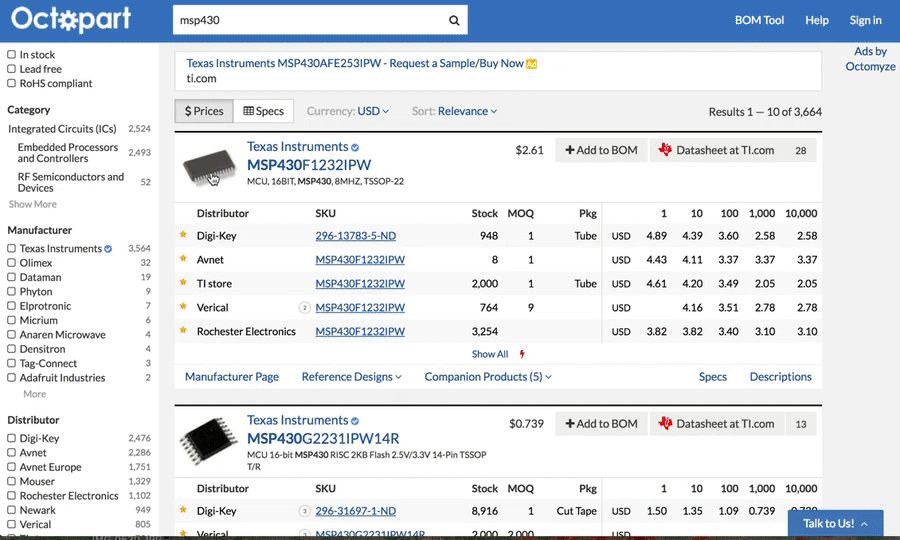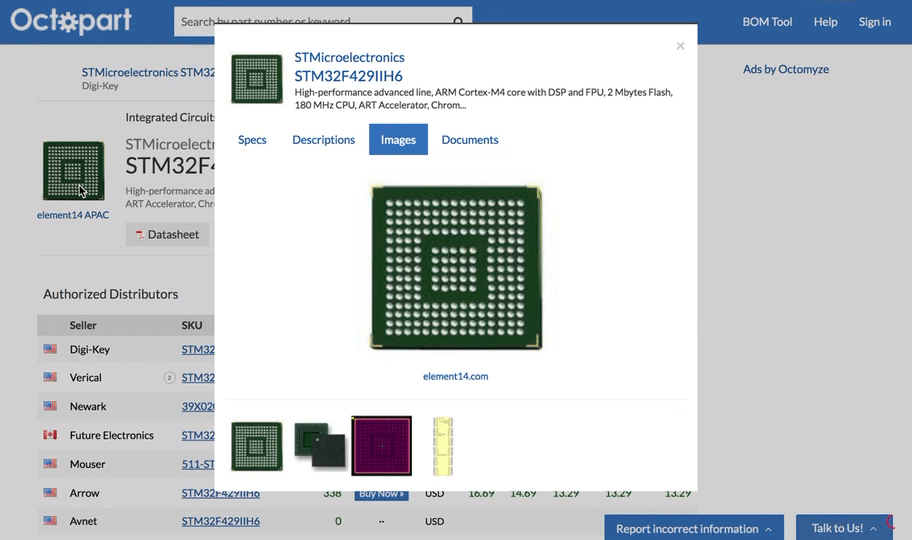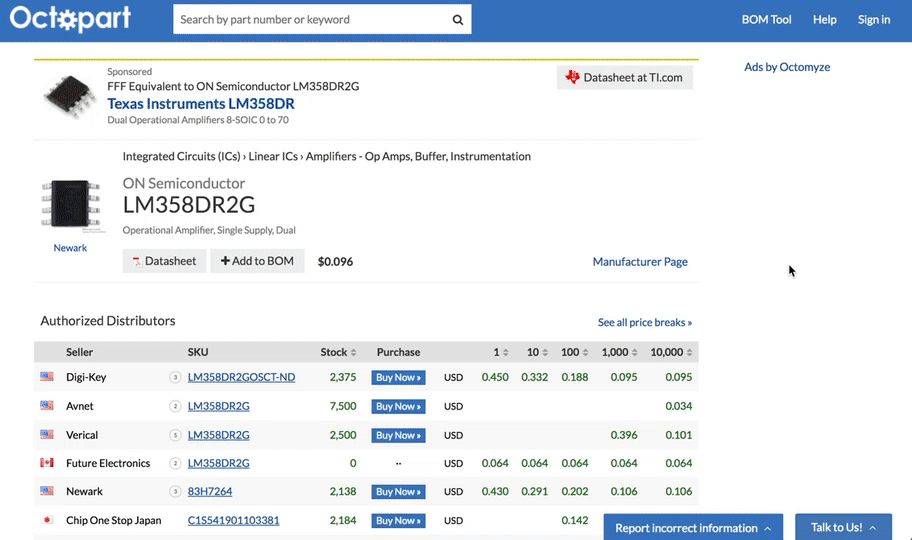 Here are some examples: 
https://octopart.com/search?q=msp430 
https://octopart.com/stm32f429iih6-stmicroelectronics-30038943
https://octopart.com/lm358dr2g-on+semiconductor-414615
https://octopart.com/opa333amdbvrep-texas+instruments-7118214
Adding symbol and footprint information to part search is one of our most requested features, and we hear you. We hope this first step towards adding design content to Octopart search is helpful for your designing needs.
Interested in staying up to date with Octopart? Subscribe to our newsletter!