Great news! We've just rolled out an often-requested BOM tool update that will make it easier for you to see what's in your BOM.
Now, if you hover over the column headers and click, you can sort by that header. You can sort on Manufacturer/MPN, all of the Line Item Details, Distributor/SKU, Unit Price, and Notes. You'll see the headers turn pink, with a carrot indicating sort order. Click on the header again to reverse the sort order.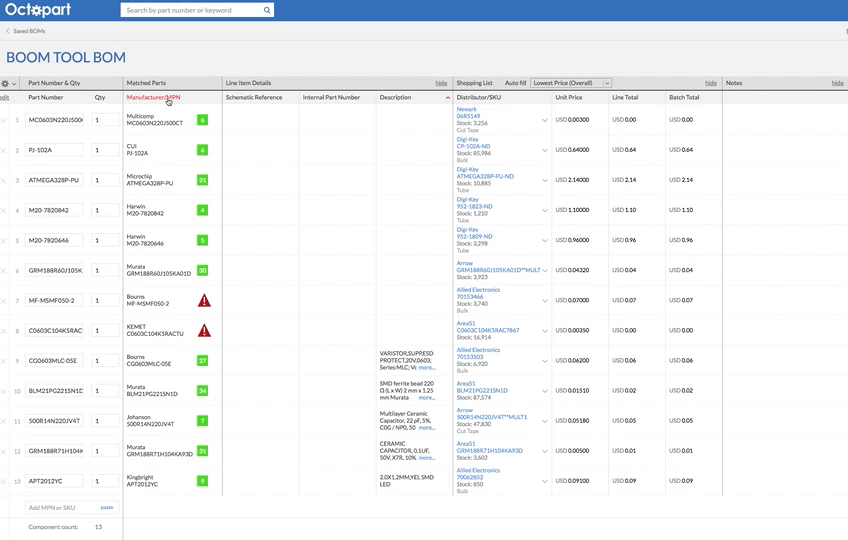 Thanks for the suggestion, and keep sending them in! Your feedback helps us make make our tools even better. Hint: a great way to let us know how we can improve Octopart is to take our audience survey (and you might even win a $50 Amazon gift card!). Take it here until March 21, 2017.
Interested in staying up to date with Octopart? Subscribe to our newsletter!